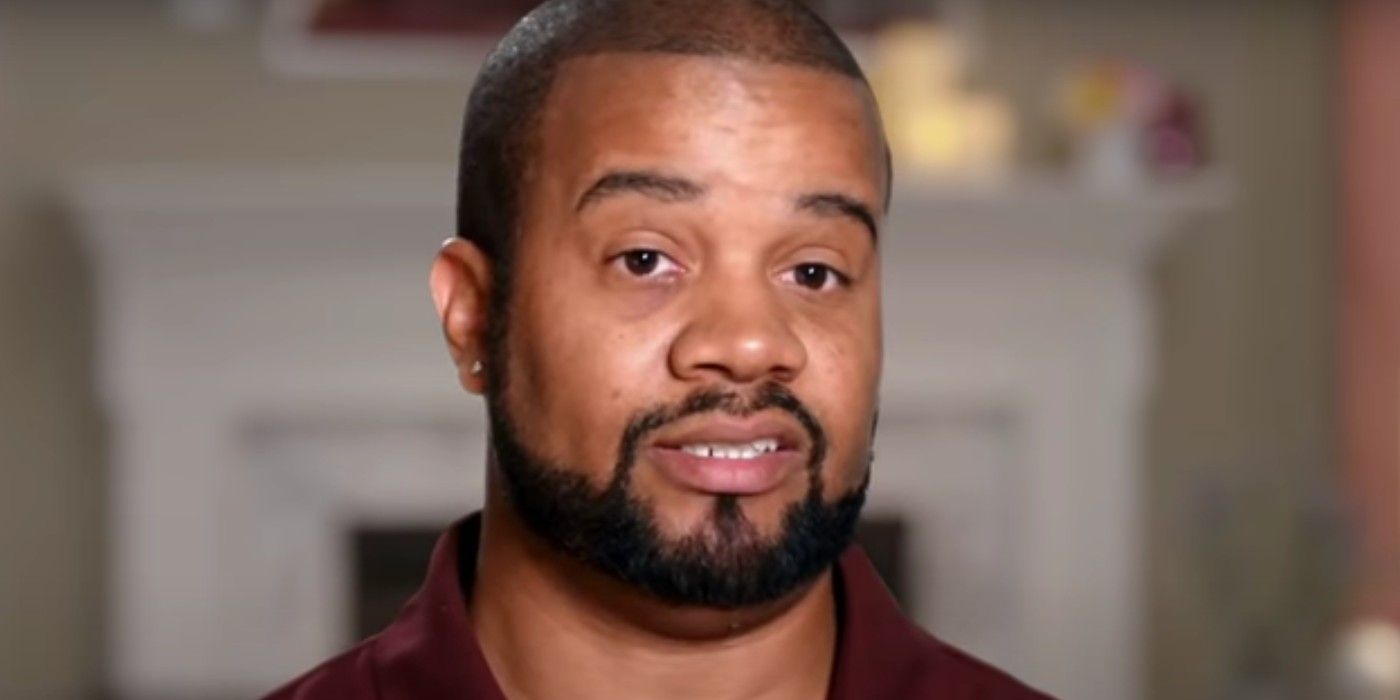 Before the 90 days season 2
Tarik and Hazel finally met in person on 90 Day Fiance: Before the 90 Days. The couple went through a lot before finally making their marriage work
Tarik Myers was introduced to fans on 90 Day Fiance: Before 90 Days season 2, and he's been through a lot on his journey to finally marry his Filipino love, Hazel Cagalitan. Between siblings, intimacy issues, and trust issues, Tarik and Hazel have faced them all. Tarik had a love for Asian culture after his extensive travels, and after meeting on an international dating site, the couple began their tumultuous relationship.
Before 90 days season 2 featured an all-star cast of American hopefuls traveling overseas to see their international partners. All the couples had never met in person, which was the source of some anxiety for many of them. The cast included Angela Deem and her Nigerian boyfriend, Michael Ilesanmi, and 90 days Fiance Franchise stalwart Darcey Silva with her Dutch boyfriend, Jesse Meester. These two couples had similarities to Tarik and Hazel's relationship, as they all had large age gaps. Tarik was 43 when he first appeared on the show with Hazel, who was just 25.
Related: 90 Day Fiancé: Why There's Bad Blood Between Tarik Myers & Dean Hashim
On Before 90 days, Tarik's bossy brother Dean joined him on the trip to the Philippines because he questioned Hazel's intentions, and Dean was quick to share his thoughts on Hazel's unconventional relationship. his brother. While he made some valid points about red flags, Dean also insulted Hazel wondering if she was "enough womanto be with her brother. Hazel's sister also didn't approve of the couple, as she wanted her to marry a Japanese man, but the couple continued their relationship without their siblings' approval.
After Tarik's uncomfortable rap proposal to Hazel at the end of Before 90 days, the pair beat the odds and got their K-1 visas approved. After season 2, Tariq and Hazel were able to show fans more of their goofy side with cute dance clips on Instagram. Tarik has spent most of his time pursuing his job as a realtor in Virginia Beach and raising his adorable daughter, Auri. The couple was the source of even more drama when Tarik's brother revealed that Hazel was bisexual, leading to the siblings going their separate ways. Dean was also called a hypocrite after the season because he fell in love with someone using the same website as Tarik and now lives in the Philippines.
Tarik and Hazel managed to keep their relationship at a distance before finally deciding to move on 90 day fiance season 8, which depicts Hazel joining Tarik in Virginia. Not only were Tarik and Hazel planning their wedding during the season, but they decided to add a third person to their relationship and were looking for a girlfriend. Tarik also continues his rap career, calling Hazel his muse. Although he married at the end of 90 days Fiance season 8, the couple broke up and got back together, proving their relationship after 90 Day Fiance: Before 90 Days is always a roller coaster ride.
Next: 90 Day Fiancé: Why Fans Really Want Hazel & Tarik To Hold On
Source: Tarik Myers/Instagram
90 Day Fiancé: Jasmine posts photos of Gino after giving him a makeover
About the Author