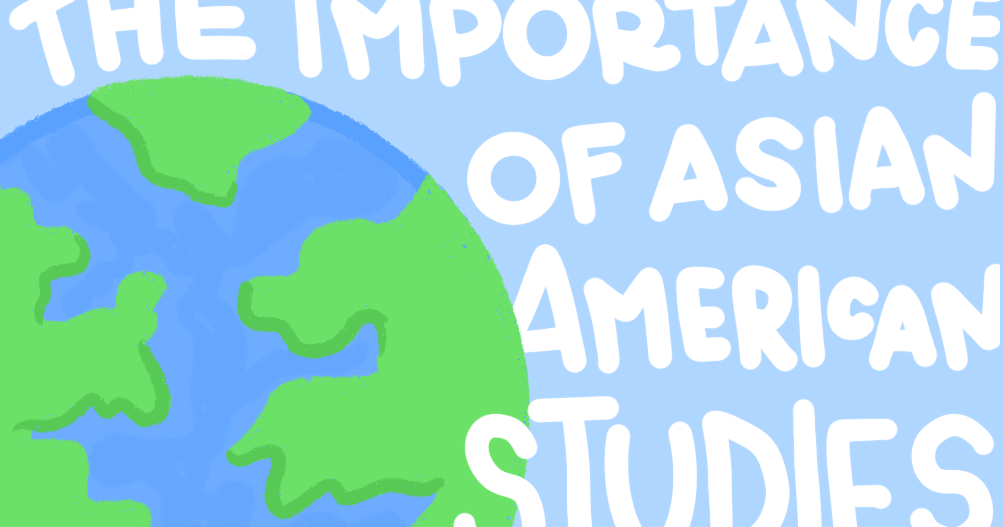 Filmmaker Renee Tajima-Peña Discusses the Importance of Asian American Studies | News
When she was in sixth grade, Renee Tajima-Peña was called a liar by her teacher for sharing her family's story with her peers.
As part of an oral history assignment, she interviewed her mother and grandmother about when they were imprisoned in the Japanese internment camp during World War II. His mother was 14 at the time.
"I [could] hear Mrs. Counts shouting from the back of the class, "What are you talking about? This can never happen in America. You make this," Tajima-Peña said. "I realized then that my family's story, my story, is dangerous, and it's also something to fight for."
From then on, Tajima-Peña aspired to document Asian American narratives through film.
The Institute for Ethnic Studies at the University of Nebraska-Lincoln has invited filmmaker and educator Tajima-Peña to host a webinar on "Why Asian American Studies Matters" at noon April 1, 2022, as part of its 50th anniversary Party.
The institute also screened Tajima-Peña's award-winning five-part docuseries, "Asian Americans," at Lied Commons throughout the week.
Tajima-Peña said Asian American studies are important because they allow for a more complete view of America's history. She disagrees with the argument that learning the entirety of America's history, including its flaws and failures, would be divisive and pit people against each other.
"I would say it brings us closer together," she said. "You have to look into the past because it sheds light on what we are dealing with today. This tells us something about Asian American history. It shows us how much systemic racism has really shaped our lives.
To illustrate his point, Tajima-Peña evoked the history of two myths that Asian Americans have struggled with since arriving here in the 1800s: the myth of the perpetual stranger and the myth of the model minority.
The perennial foreigner stereotype portrays all Asian Americans as strangers or foreigners, regardless of their place of birth. In fact, Asian immigrants had been living in the United States since mid 1800s.
Tajima-Peña's grandparent is proof of that. His grandfather, Kengo Tajima, was the first of the family to settle in the United States in 1902. He started by cutting sugar canes in Hawaii, but traveled to San Francisco to try his luck four years later.
"As soon as the ship docked, it was attacked by a mob of racist thugs," Tajima-Peña said. "They threw stones at them. They yelled at him. They literally chased him out of town.
Around 1910, the immigration station, angel islandwas established in San Francisco Bay Area, California, and then processed nearly 100,000 Chinese immigrants and 70,000 Japanese over the next 30 years.
"You have these successive waves of Asian immigrants," she said. "And the Americans asked, 'Are they going to become like us?' "Are they going to bring their families from their country of origin? "Are they going to vote? "Who are they going to be?"
Tajima-Peña said it stems from these issues and the many acts of exclusion the government has enacted against Asian immigrants, such as the Chinese Exclusion Act of 1882 and the Immigration law of 1917, that the "ecosystem of racism" was born.
"There was this idea that they were foreigners who could never assimilate to real Americans, partly because of the biological difference in race," she said.
The myth of the model minority is the cultural myth waiting that all Asian Americans are smart, hard-working, and submissive.
Tajima-Peña said this myth has often been used to drive a racial divide between Asian Americans and black communities. Asian Americans were generally portrayed as the obedient and law-abiding group, while African Americans were portrayed as the most violent.
In an effort to dismantle these harmful stereotypes, she collaborated with 11 other Asian American personalities to create the Project of May 19, a campaign to show how other communities of color have always stood in solidarity with the Asian American Pacific Islander community.
"We want to look at the legacy of solidarity going back to Frederick Douglass and his advocacy of Chinese and Japanese immigrants during the 1800s and how solidarity went both ways," she said. "Asian-American fights have always been allied with other groups."
Madoka Wayoro, director of the Kawasaki Reading Room, was especially excited to attend the Tajima-Peña lecture. Wayoro said the filmmaker would stay after the webinar and meet with the administrators of the Institute of Ethnic Studies to help build their Asian American Studies curriculum.
Wayoro said that although the establishment of Asian American Studies at UNL is a bit late compared to other schools, the most important thing is that it is here now.
"I'm so excited to be a part of this group and creating the new program," she said. "Asian American Studies itself is new to UNL, but like other ethnic studies, I hope it [will] become more popular, and more and more people [will] acquire knowledge about the Asian population.