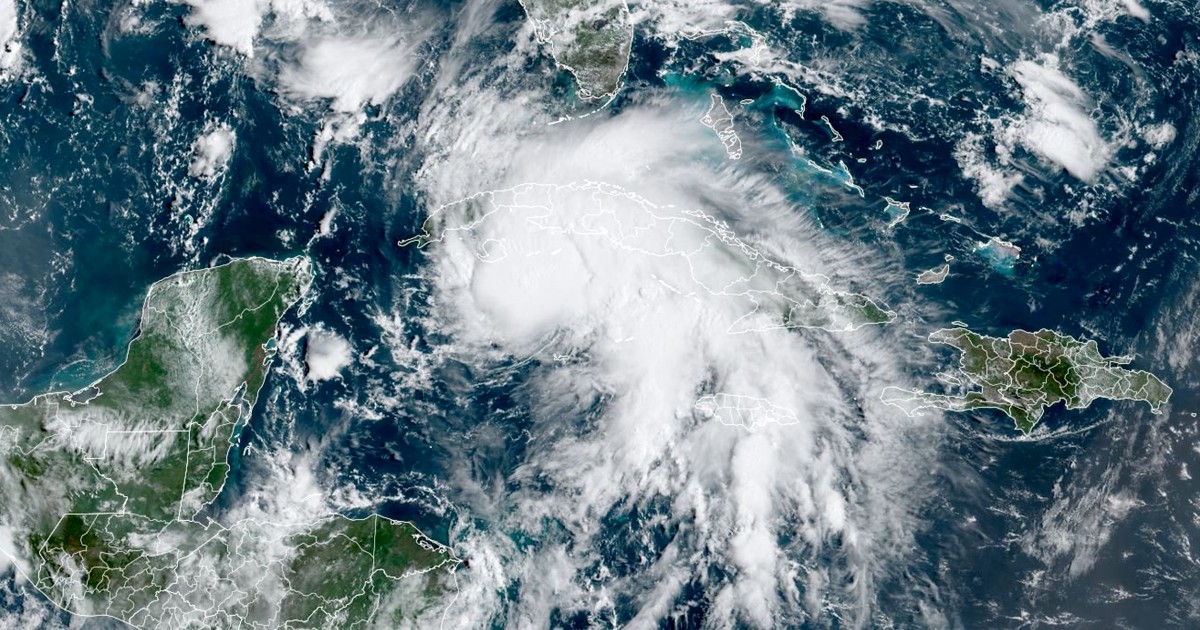 Hurricane Ida is expected to hit Louisiana on Sunday as a Category 4 storm
Hurricane Ida, which forecasters expect to make landfall on the Louisiana coast on Sunday night as a life-threatening Category 4 storm, poses a significant threat to the New Orleans metropolitan area, according to meteorological officials.
Ida had maximum sustained winds of 80 mph with higher gusts on Friday night as it passed over western Cuba, according to the National Hurricane Center. The storm will move into the Gulf of Mexico on Saturday.
"What I can tell you is that Hurricane Ida is intensifying rapidly and the situation is changing, it seems, from hour to hour," Governor John Bel Edwards said in a statement. press conference Friday evening.
The governor said he spoke to forecasters at the hurricane center who told him that Ida's rapid escalation was occurring "faster than expected."
"The next 24 hours are very, very important. Now is the time to finish your preparations," said Bel Edwards. "By nightfall tomorrow night you must be where you intend to weather the storm and you must be in the posture you would like to be as the storm approaches. "
A National Weather Service forecaster said gusts could reach 170 mph.
"It's stronger than Laura from last year," he said. "It will be a life changing storm for those who are not ready to take what Ida is going to throw at us later this weekend."
Matthew Jewell, president of St. Charles Parish, west of New Orleans, has ordered the mandatory evacuation of some 50,000 residents of the parish no later than 5 p.m. on Saturday.
Ida is expected to hit the northern Gulf Coast as a Category 4 storm on Sunday with maximum winds of 140 mph, forecasters say – 16 years to the day after Hurricane Katrina hit Louisiana as a devastating category storm 3. Warm water temperatures in the Gulf will help the storm to intensify, forecasters said.
The coasts of Louisiana, Alabama and Mississippi are under storm surge warning, and the Louisiana coast is now under hurricane warning, according to the National Hurricane Center.
New Orleans could be particularly affected. The city's mayor, LaToya Cantrell, on Friday ordered mandatory evacuations for residents of low-lying areas outside the city's dike system. She also called for voluntary evacuations inside the dike system.
With tropical storm conditions on track to arrive in the region late Saturday afternoon, officials said those who need to evacuate should do so immediately.
"August 29th is a very critical date in the history of our city and in all our memories it has taught us to be ready and resilient and that is what we will do together," said Collin Arnold, director of the civil protection of the city.
After moving to the Island of Youth and western Cuba, the storm is expected to move towards the southeast and central Gulf of Mexico before hitting the Gulf coast.
A hurricane warning was in effect Friday for the Island of Youth and the Cuban provinces of Pinar del Rio and Artemisa.
From southeast Louisiana to the Mississippi and Alabama coasts could receive up to 16 inches of rain, with some areas receiving 20 inches through Monday morning.
And "the combination of a dangerous storm surge and the tide will cause flooding of normally dry areas near the coast by rising waters moving inland from the shore," according to the center.
From Morgan City, Louisiana, to Ocean Springs, Mississippi, the water could rise up to 11 feet.
"The deepest water will occur along the immediate coast near and east of the landing site, where the surge will be accompanied by large, dangerous waves," the National Weather Service said.
The east side of New Orleans on Lake Borgne should expect 7 to 11 feet. The city's flood walls will be surge tested, while its water pumps will be responsible for draining precipitation.
The weather service said it was "possible" to overtake local dikes.
Bel Edwards declared a state of emergency on Thursday. On Friday, he called for a federal declaration of emergency before landing and said 12 parishes had already declared their own states of emergency.
"Unfortunately, Louisiana is expected to receive a direct and strong blow from Tropical Storm Ida, which could make landfall as a major hurricane, a Category 3, which is made worse by our current fourth wave of COVID-19," Edwards said. "It is an incredibly difficult time for our state. "
"The people of Louisiana have been tested time and time again, and while I hope and pray that this storm does not lead to the destruction of our state, we must be prepared to face the brunt of it. inclement weather, "he added. "By Saturday night everyone should be where they intend to weather the storm."
The Louisiana Comic Con, which was scheduled to be held in Lafayette on August 28 and 29, has been canceled due to the storm.
"While it is always a difficult decision to cancel an event, the impending weather is a concern for a multitude of reasons," said Greg Hanks, one of the owners of the company hosting the event. "We don't want to ignore the warnings issued and certainly don't want someone stranded and unable to return home."
The mayor of Grand Isle, a town in Louisiana on a narrow barrier island in the gulf, called Thursday night for a voluntary evacuation before Ida and said a mandatory evacuation would take effect on Friday.
"Ida certainly has the potential to be very bad," said Brian McNoldy, hurricane researcher at the University of Miami.
Ida joins a list of storms named "I" – Irma, Ike, Ivan – which were among the most damaging hurricanes historically. This is because storms named "I" typically occur at the height of hurricane season, when atmospheric ingredients favor strong tropical cyclones and direction patterns favor landings. Eleven "I" names have been removed, most of any other alphabetical letter registered.