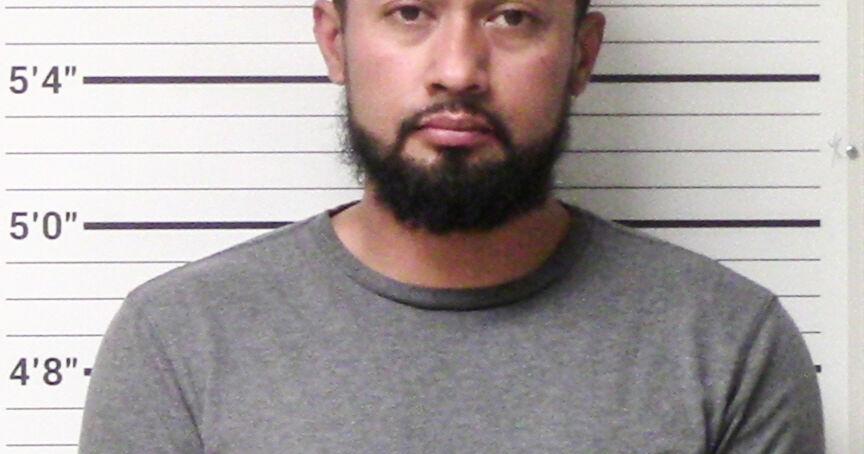 Ingram man confesses to sexually assaulting a child |
Kerr County Sheriff's Office deputies arrested a 40-year-old Ingram man after he allegedly confessed to sexually assaulting a 16-year-old victim.
According to Kerr County Sheriff Larry Leitha, KCSO investigators were made aware of the alleged assault and made contact with the suspect in the case, Richard Hernandez, Jr., 40, of Ingram.
"Investigators conducted an interview with Mr. Hernandez, who confessed to sexually assaulting the 16-year-old victim. Mr. Hernandez was later arrested with the assistance of the Kerr County Special Operations Division," Leitha said. "Following the interview, a forensic examination of Mr. Hernandez's phone was performed by the Kerr County Sheriff's Office Digital Forensics Unit. Through this examination, a large amount of child pornography was located on the suspect's phone.A second warrant for possession of child pornography was obtained and served at the Kerr County Jail.
Leitha said Hernandez was a former employee of the Hill Country Youth Ranch, who was recently fired.
"The Kerr County Sheriff's Office continues to search for additional victims or witnesses in this case," Leitha said.
Hernandez was jailed in Kerr County Jail on one count of child sexual assault and one count of possession of child pornography. He is currently being held on bonds totaling $150,000.
"The KCSO will continue to work day and night to protect the children of Kerr County," Leitha said. "The facts of this case are troubling. Cases like this demonstrate the kinds of successes that are possible with strong investigative work and the addition of our digital forensics unit. The encounter between Mr. Hernandez and the underage victim began via an online dating site and continued via social media. Online dangers continue to be a growing threat to our young people.