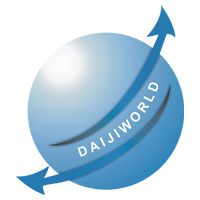 Nikitaa's 'Bad Trip' reflects the pain of leaving a toxic relationship
Mumbai, May 6 (IANS): Independent singer-songwriter Nikitaa has released her new track "Bad Trip (Sitam)" in which she explores multilingual songwriting and creates a rich soundscape to reflect it.
Musically, the song alternates pop elements with a dreamy 6/8 section. The lyrics capture the feeling of knowing and leaving someone who is troublesome. The poetry reflects the vulnerability and pain of having such an experience.
Driven by a rhythmic bassline, the song is filled with moody, pulsating synths, woodwinds, Middle Eastern-inspired strings as well as percussion ranging from djembe to Middle Eastern and Indian drumming. The artist combines ethereal Pop/RnB with a South Asian soundscape to create a new genre she calls "Goddess Pop".
Speaking about the song, Nikitaa said in a statement: "The song has a dark theme as its base – it started as a way to let off steam about the ups and downs of dating someone very toxic. Both on the sonically than lyrically, the song went through several transformations and eventually became that dating someone who is like that feels like a "bad trip" in itself, and that getting out of it is both empowering and extremely difficult. ."
The video, which was shot in Los Angeles, is directed by Alex Bar, known professionally as Trophy Boy. She added, "I wanted to create something catchy, catchy, powerful and yet emotional. I wanted the process of creating art from something so painful to be fun, still beautiful, and still a very good listening experience."
"I also played the idea of ​​God as a woman, forgiveness and confessions in the verse and pre-chorus. I wrote the melody and lyrics myself, and co-produced the song with longtime collaborator Mukund Komanduri. I hope the audience resonates with it as much as I do and I look forward to hearing their feedback," she concluded.