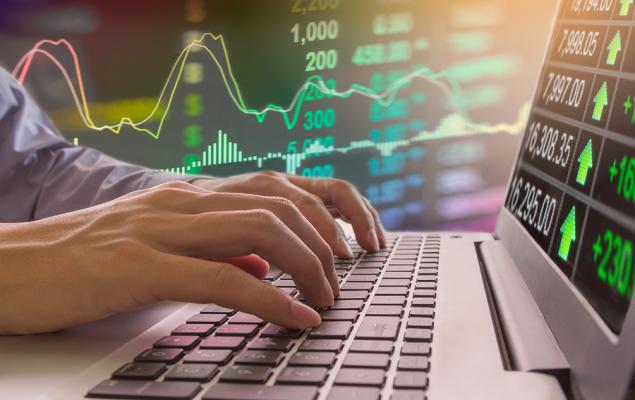 Operate the Billion Dollar Business of Love with These 2 Actions – January 3, 2022
Online dating has become a lucrative industry in recent years, thanks to the growing proliferation of several dating apps that target almost all segments of society. After being frowned upon, online dating has come a long way to be universally accepted, primarily by millennials.
In fact, Millennials are the largest sector of online dating users. Almost 36% of people between the ages of 18 and 29 have used an online dating service or app, according to a Pew Research Center survey. In 2021, there were 30.4 million online dating users in the United States. This number is expected to reach 35.4 million by 2027.
The growing popularity of online dating apps is due to the addition of search filters and criteria like age and location to find potential matches. The addition of audio and video has been a key enabler, as these features allow users to interact more with each other, thus spending more time on applications, which in turn drives revenue growth. .
Increasing privacy and data protection features through the use of blockchain technology helps improve the acceptability of dating apps.
These factors are expected to help the online dating industry reach $ 3.920 billion in revenue in 2022, according to Statista estimates. The industry is expected to experience a revenue CAGR of 6.56% between 2022 and 2025.
Image source: Zacks Investment Research
Here we discuss two stocks that are well positioned to take advantage of this trend:
Match group (MTCH – Free Report) is considered the pioneer of the concept of online dating. The company has benefited from an increasing number of subscribers.
Match is benefiting from the increased activity and engagement seen in its apps such as Tinder, Hinge, Meetic, Pairs, and OkCupid since the COVID-19 outbreak, particularly in Western markets.
This Zacks Rank # 3 (Hold) business is seeing a rebound in the propensity to pay, driven by strong adoption of video services to boost engagement amid the COVID-19 crisis. You can see The full list of today's Zacks # 1 Rank stocks here.
Tinder, the world's # 1 downloaded and highest paying dating app, benefits from gender diversification as the app includes more gender options like transgender. Match Group introduced Tinder Lite to expand its international presence.
Adding new features to Tinder like "Swipe Night," a live interactive dating feature where singles follow a storyline together, should keep traffic dynamics intact.
Zacks' consensus estimate for its 2022 earnings is set at $ 2.48 per share. Revenues are estimated at $ 3.61 billion, indicating a growth of 20.4% from the estimated 2021 figure.
buzz (BMBL – Free Report) operates two applications in the online dating market: Bumble and Badoo. These allow users to create profiles, swipe to match with other users, and form connections. The Bumble app is built on the principles of empowering women, with the unique feature that women must "take the first step" to initiate conversations on the app.
Bumble is banking on its female-oriented features that have grown in popularity with its female users. Features like 'Night In' allow users to set up a virtual trivia date if they match someone. This has helped the company expand its user base. Bumble is expected to benefit from the growing value of its brand and revenue generation opportunities.
Bumble also wears a rank 3 of Zacks. Zacks' consensus estimate for its 2022 earnings is set at $ 1.90 per share, up 17.3% in the past 60 days. Revenue is estimated at $ 950 million, indicating 23.6% growth from the estimated 2021 figure.