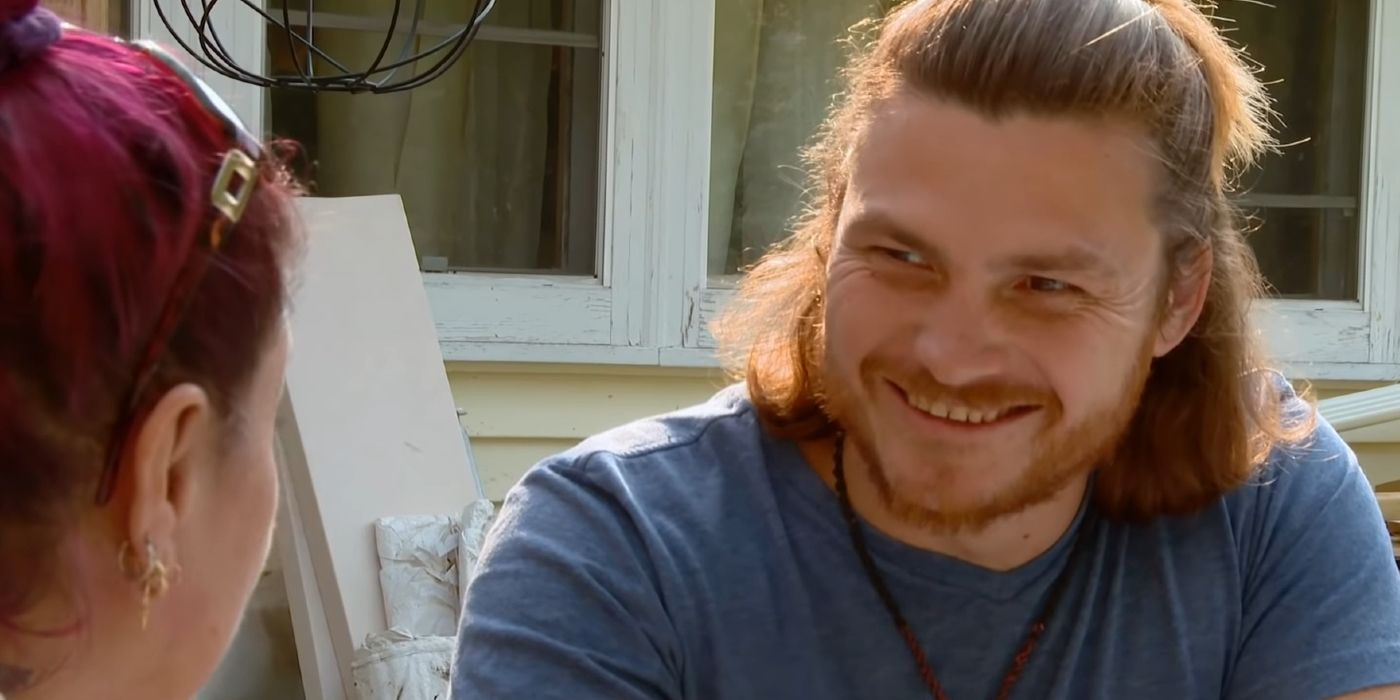 Why fans think Syngin uses the Bumble app
Even though Tania and Syngin's marriage is going well, there are valid reasons the South African native might be on a dating app.
A 90 day fiancé fan has found an alleged profile of Syngin Colchester on the Bumble app and many believe that profile is not fake. Reality TV stars create their profiles on different dating apps, but this usually happens when they have separated or broken up with their partners. It seems that Syngin and his wife, Tania Maduro, always go well together. The couple first appeared on 90 day fiancé season 7 and featured a turbulent on-screen relationship. Syngin arrived in the United States on his K-1 visa and the couple had only 90 days to get married.
It was shocking to many 90 day fiancé viewers will watch Tania leave Syngin alone to take a 30-day trip to Costa Rica for a medical workshop. Still, the couple decided to get married and had a beautiful ceremony. A few months after the wedding, the 90 day fiancé star Tania encountered a horrible car and suffered a leg injury.
Related: 90 Day Fiancé: Natalie Shares Mysterious New Man In Instagram Video
Due to the injury, she could not work as a bartender and Syngin had to speed up her work visa. However, he failed to land a decent job in the United States. As a result, the couple had to deal with financial woes and unemployment issues during the season, which put a strain on their relationship.
Dating Profile Seems Legitimate
Now, Syngin's alleged profile has been spotted on a dating app. Many fans can argue that someone else could use the TLC star's photo to fish for catfish. However, many other details on the profile seem to make sense. The profile photo matches Syngin's current look with long hair. The location on the profile indicates East Haven, a town in Connecticut where Tania and Syngin lived. The country of origin is Cape Town, South Africa, which is the country of Syngin. In addition, all interests mentioned in the profile such as rugby, festivals, EDM, camping, open-mindedness are also available for Syngin. Here is the profile of Bumble reposted by a fan on Reddit.
Syngin is not Tania's soul mate
Many fans don't believe this profile to be fake as they believe Syngin has realized that Tania is not in love with him. So he's probably looking for someone else. As the couple were set to tie the knot on the show, Tania shocked many people. 90 day fiancé viewers saying that she doesn't think Syngin is her soul mate. She told Syngin that she had no "soul mate feelingwith him. She even wondered if her first love was her soul mate. This incident left Syngin heartbroken and many fans felt that even though he married Tania in the end, his heart was broken. While talking to the camera, he said, "When Tania told me that she didn't feel like I was her soul mate, I was completely destroyed by it."So, it is possible that he is now looking for his soul mate. One fan said:"The poor man hopes he is someone's soul mate."
Syngin's failed solo trip
A few months ago, Syngin planned to go on a road trip without his wife. Many fans found it strange 90 day fiancé couple have free spirited personalities and they love to travel. But Syngin has decided to be alone in this new adventure. He called his trip "the dream becomes reality"and couldn't wait to have fun. He even asked his fans to message him if they wanted out. He wrote:"I am ready to hang out with anyone just convo me and let me know. I'm sure we can do some fun stuff."But Syngin's solo trip came to an end when he was in a hiking accident. 90 day fiancé The star could now try to meet and date certain people through dating apps.
Next: 90 Day Fiancé: Jovi Makes a sensation after appearing to lose weight
Source: Reddit
90 Day Fiancé: Darcey's Shocking New Hair Dragged Out After Makeover
About the Author