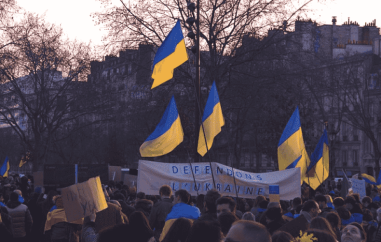 Zelensky pledges to attend G7 and NATO summits
Ukrainian President Volodymyr Zelensky accepted invitations to G7 and NATO summits in late June. Zelenskyy wrote this on Twitter on Wednesday. "I gratefully accepted invitations from partners to important international meetings," he wrote.
To the group of seven major Western industrialized nations, German Chancellor Olaf Scholz (SPD) invited him, he said. The invitation to NATO came from Secretary General Jens Stoltenberg. Zelenskyy did not say whether he would leave his capital, Kyiv, or tune in via video, as he has been at other conferences. He also left this point open in his evening video address. He literally spoke of "appearances" at summit meetings.
The G7 meeting is scheduled for June 26-28 at the luxurious Schloss Elmau Alpine Hotel in Bavaria for the second time since 2015. Besides the United States and Germany, the G7 includes Japan, the United Kingdom, France, Italy and Canada, and the EU is also represented at all meetings.
At the summit of the Western military alliance, which begins on June 28 in the Spanish capital, the heads of state and government of the 30 NATO countries want to decide how the alliance will respond in the medium and long term to the threats posed by Russia. war policy. Concretely, this means, for example, reinforcing the eastern flank with additional NATO troops.
NATO Secretary General Jens Stoltenberg also said on Wednesday that it was not yet clear whether Zelenskyy would be traveling or connecting from his official residence in Kyiv. "He is welcome to come in person. If that is not possible for him, he will speak to us via video conference," Stoltenberg said.
Russia invaded the neighboring country on February 24. Ukraine has so far resisted overwhelming force militarily, but has relied on armaments from abroad to do so. Zelenskyy and his leaders mainly asked their partners for heavy weapons.